The Most Convenient Lingerie Ever Created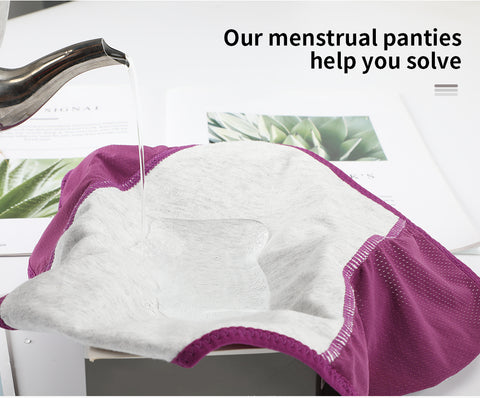 Stay Stress-free All day Long
No more frustration, our leak proof panties will block any type of leaks you get. These Leakage-free panties protect you from periods, pee, and sweat.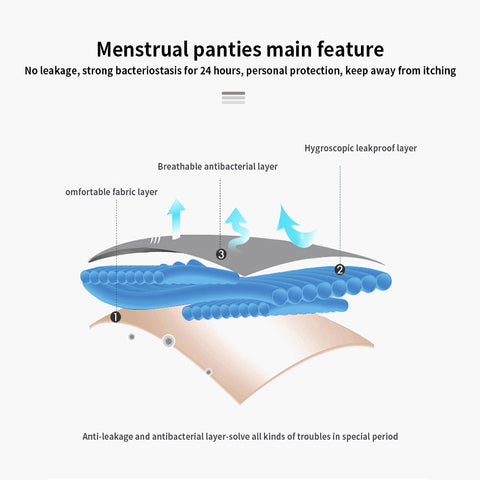 Innovative Technology That Blocks Leaks
Our panties consist 3 protective layers. These layers protect you from leaking totally. The 1st layer is leakproof and slows down most of the leaks. The 2nd layer absorbs the leaks and prevents it from passing.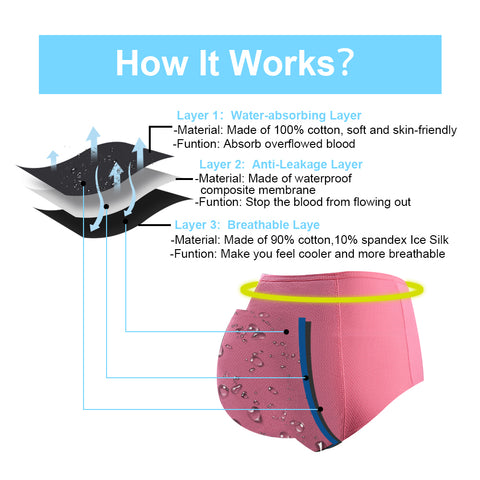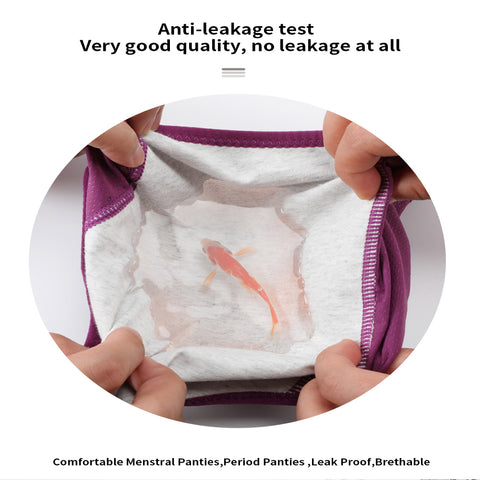 FEATURES:
1)Plus sized panties for women, from L-XL, 88-330LBS can fit well.
2) Soft Seamless Fiber, comfortable and breathable.
3) Leak proof high waist menstrual underwear,
 great absorptivity.
4) Soft & Smooth materials: 92%Nylon, 8% Spandex.
------------------------------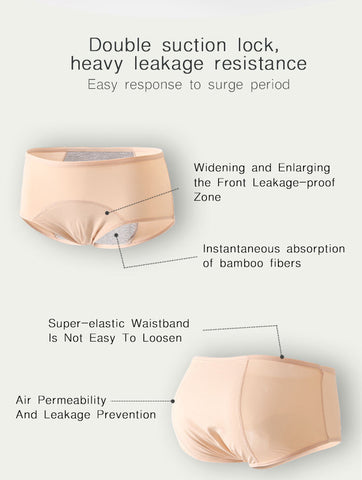 Increase Your Happiness with Our Comfy Panties
No need to worry about getting leaks anymore, you'll focus on enjoying your time and happiness when you go out to have fun with your friends, more tension-free.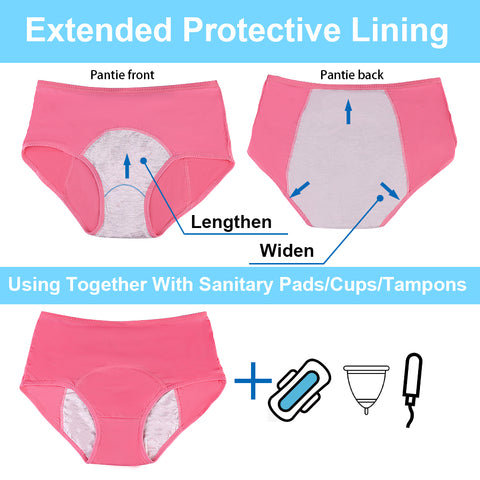 Try our panties now, we promise you'll love them so much!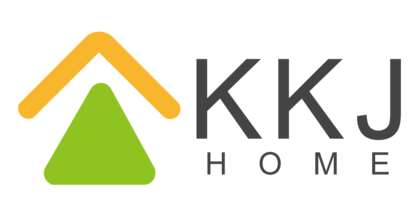 KKJHOME, a Brand which you could trust, we promise we will not let you down.